DOG SHOW PHOTOGRAPHERS -SINCE 1974
P.O. BOX 1426 ,

MADISONVILLE, LA 70447-1426

EMAIL: sosaphoto@yahoo.com

FAX: (985) 845-3242

VIEW/ORDER NEW PHOTOS ONLINE - AFTER JULY 2020 Click on the Gallery where you had photos taken to select it. When the next screen loads, select the Open Gallery box on the lower right. On the next screen, enter your Email and again select Open Gallery. On the next screen scroll down to your photo and click on it to select it. Click on the Buy Photo box on the top right corner. Select what you want to order and then Add to Cart. Follow the prompts to Checkout or Continue Shopping. When all done, you can pay with a credit card. Any questions, please Email us TO ORDER PHOTOS PRIOR TO JULY, 2020, EMAIL US!





HOME
ABOUT US
PAYING INVOICES
POLICIES
CONTACT US




Professoional Photographers of America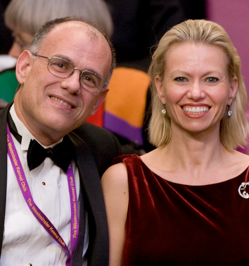 Luis Sosa began to photograph professionally in the 1970's. His first official All-Breed Dog Show assignment was in 1974. He now photographs all-breed shows in 6 Southern States, as well as independent specialties. Luis taught photography at the University of New Orleans Community College for over a decade, and has had several gallery shows of his work across the South.
Patty started photographing dog shows when she and Luis married in 1992. As a breeder owner handler, she understands the importance of every win photo, and this helps us relate with all the exhibitors.
Please select the link from list above to take you to the correct page for payment/order of your item via PayPal. If you would like to set a Credit Card account up directly with Sosa Photo, please e-mail us for more information. We also accept Fax orders with a Visa or MasterCard.

If paying a current invoice by check please make checks payable to Luis F. Sosa and mail to address shown above. Please remember that returned checks will incur an additional fee.
It is VERY important that you include the PHOTO # located on your invoice with all payments, orders and other correspondence. If you do not include the PHOTO # your account or order may not be processed correctly. Please also include your e-mail address so we may contact you with any questions or concerns.


© Reproduction of any written or photographic material from this site is prohibited without written permission.